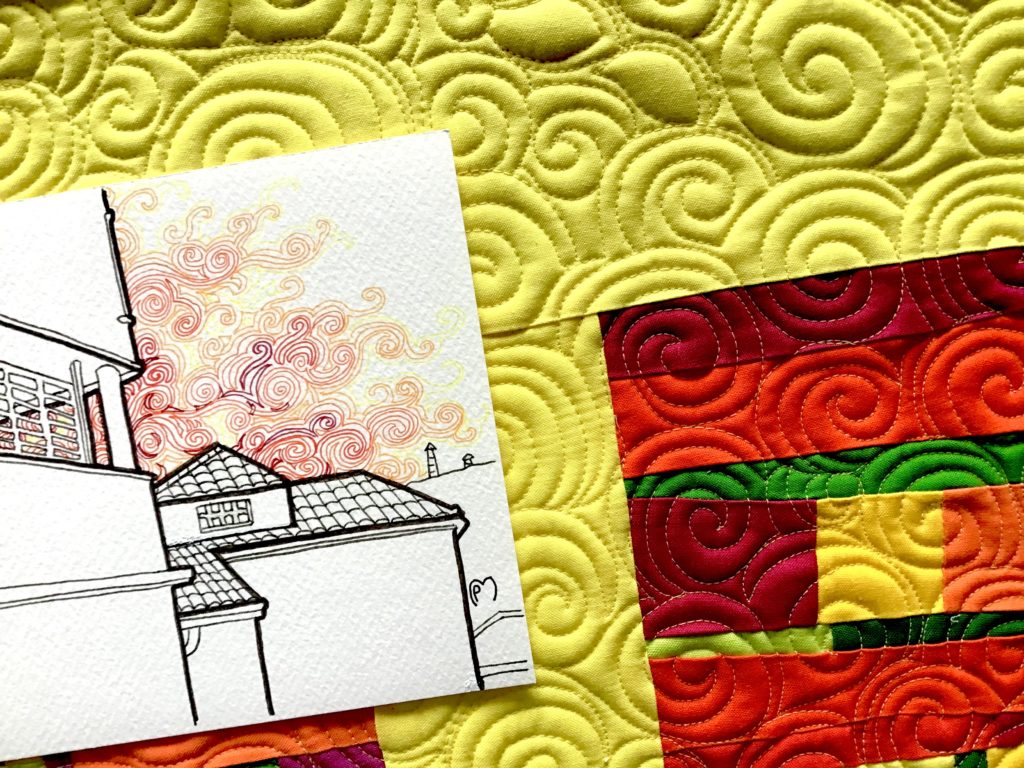 Did you know that my quilting practice influenced my drawing habits? That my bigger love for spirals during free motion quilting turned into my favorite ink and pen color transition mark?
If you are curious to see my most recent works, where I transform the photos taken while strolling in my hometown by using all sorts of ink on paper, feel free to join my birthday drawing gallery titled "Dreamscapes": Friday April 15th, exhibit inauguration at 17.30 in "SpazioTrieste" room of via Donizetti 5/A in Trieste. I will bring you through my dreamy visions that appear in my mind during daily walk in the ancient streets. It will follow a party drink, confirmation of your presence is appreciated for booking arrangements.
No birthday gifts needed, but if you really wish to do something, in the gallery room you will find a free offer box, aimed to fundraising for Ukraine refugees by Médecins Sans Frontières, also directly possible through the donation details at this link.
Looking forward to see you at the party: a selection of postcards based on my drawings will be available. And if you are too distant to attend, but you wish to feel the party atmosphere anyway, write me your postal address and I will send a signed postcard to you!