I had the wonderful experience of being interviewed by @janekellyquilts for the "Meet the Makers" section of Make Modern Quilt Magazine. Her questions gave me the opportunity to think about my quilting journey, since its start, to the possible ideas for my future quilts.
I'm honored to find my story published in the now available issue 54, in a beautiful four-pages layout. I'm in good company of many other brilliant quilters, such as Birgitta Jadenfelt, who had her bluebells pattern published in the same issue.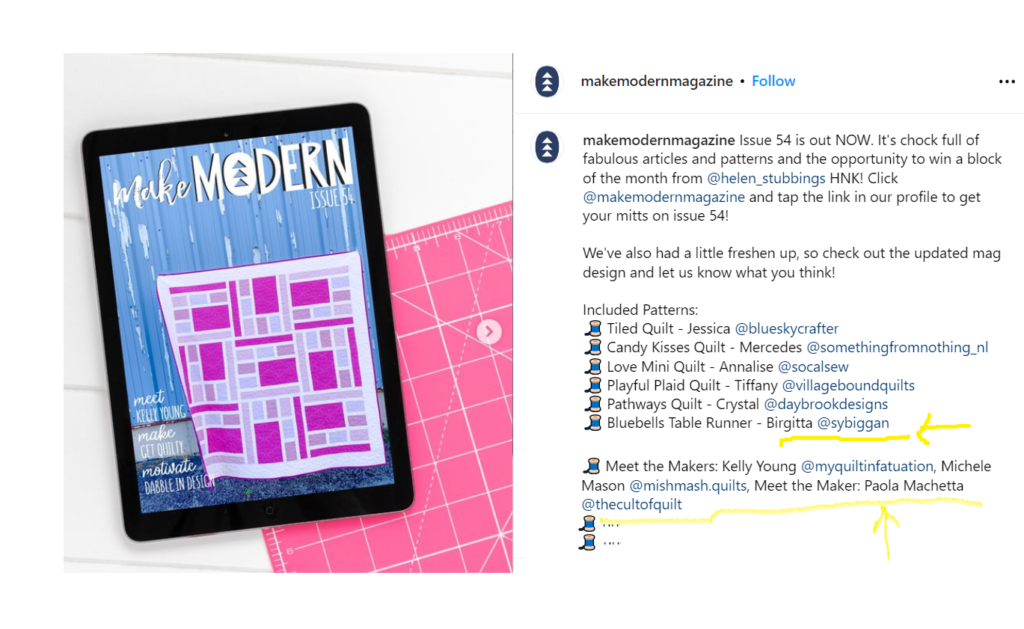 Since the magazine is fully digital, it can immediately reach distant locations. Such as Canada, where Linda McLaren had the kind idea of bringing my mini quilt "Giraffe's rock" to the London Modern Quilt Guild Canada Show, as an example of the MQG Make a Mini Make a Friend swap. The article featuring me, from the just released Make Modern issue created in Australia, was pinned to it by Linda, who had been paired with me in the swap. Connections within the quilting community run quick!