I prepared the colors for the August "Palette of the Month" several weeks ago. I didn't expect that an exceptional heat wave would come, but now that it's here, the color selection fits perfectly to the day: a group of yellows and greens, refreshing like a lime and mint based cocktail!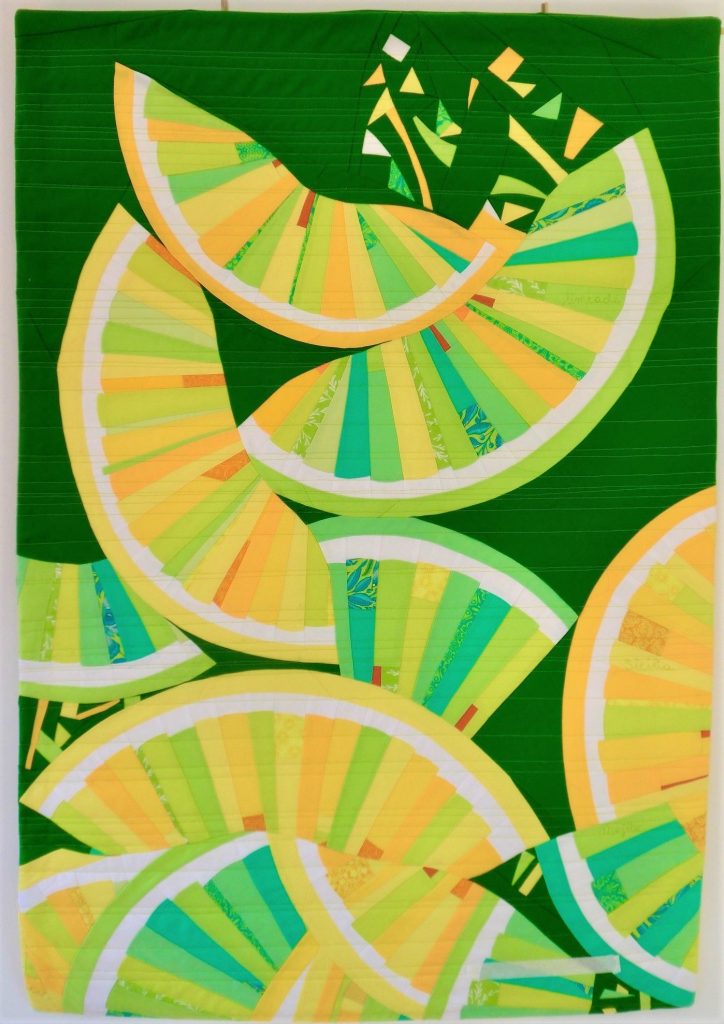 My monthly reflections on color match has become, for me, an occasion to learn something new. For example, I familiarized with the flower prints by Anna Maria Horner, and this resulted in a new collaboration with Patchworkvictim: Sara, from their team, has sewn a skirt for me, based on my design and on the fabric selection from last month: you can check in the next video if the new skirt it suits me well!
All the details of the "Palette of the Month" of August are reported at this link of Patchworkvictim blog.
Happy refreshing sewing!