This month I visited for the first time the European Patchwork Meeting (EPM). The opportunity to be there was offered by having one of my quilts, "East", part of the SAQA Exhibit Wide Horizons: I spent one afternoon together with Giovanna, in the role of hosts for the visitors coming to the SAQA gallery: what an honor!
I spent the first two days with quilting friends from Quilt Improv Studio: you can find this part of the story in the article published on Quilt Improv Studio blog.
I took a third day by myself, and I continued the tour in the other villages of France where more exhibits were displayed. There, I found inspiration in the works by Priscilla Bianchi and her sense of composition with bold colors.
I could appreciate the real appearance of quilts by Alicia Merret and Betty Busby, which I always admired for the capability to create textures.
I discovered the skills in creating subtle variations by Misik Kim: I really spent long time observing all the details of her work "The connection".
I could learn not only from improv and abstract quilts, but also from figurative and representational art. I could not resist to check close up view of the multiple fabrics used by Denise Labadie: she brought me back in time, to the year of my visit to Ireland with school mate friend Ambra!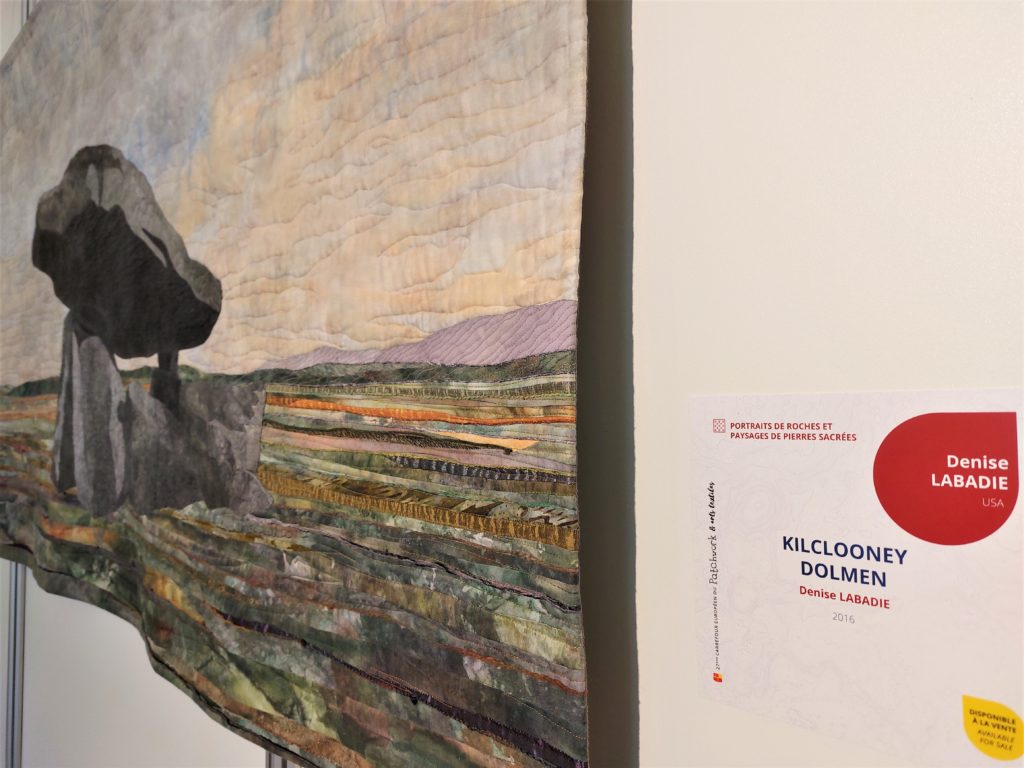 Finally, the possibility to talk with Scott Culley made my day. You would be astonished by the accuracy he puts in his quilts! And with a strong message! Seeing in person his work was really a good example to keep in mind. I can go down the rabbit hole as much as I wish, with my piecing work: I am not alone in loving so much the quilting practice.